GATE OF SWEET NECTAR
Monday July 1st
'feeding the hungry spirits…'
Workshop in Helsinki led by Frank De Waele Roshi
on the psychological and spiritual transformative aspects of a traditional Zen liturgy.
Click here for all information about the workshop.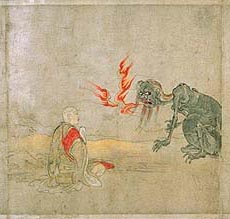 The 'Gate of Sweet Nectar' is a contemporary adaption of a traditional Japanese Soto Zen liturgy, called 'Kanromon'. This liturgy was translated from Japanese into English by Taizan Maezumi Roshi and Bernie Glassman Roshi, who edited and adapted the text heavily.
'Feeding the hungry ghosts' is a metaphor for a deep personal work, an inner alchemy. When we are willing to acknowlegde and take ownership of our projections, our hidden drives, our shadows, and wounds, we transform them into an 'enlightened energy' that will heal us and make us whole.
The ritual of the 'Gate of Sweet Nectar' is a way to symbolically perform the transmutation and the integration of all the excluded parts of ourselves.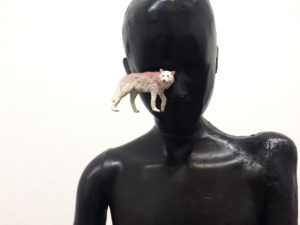 'The foundation of the Gate of Sweet Nectar ceremony is based on Ananda's deep connection with his mother, and his great suffering in relation to her trials in her afterlife. Ananda, according to lore, then went to the Buddha to see if there was anything he could do to help his mother. The Gate of Sweet Nectar was the Buddha's gift to Ananda.
The ceremony is a profound plea to bring all the aspects of ourselves and of society that haven't been served, that haven't been taken care of to manifest right here and right now. It goes to the root of Buddhism itself, which is to save all sentient beings, understanding that we are all the Buddha and we all suffer. It is through this acknowledgment […] that all hungry spirits are liberated.'
(from the Amor Fati website)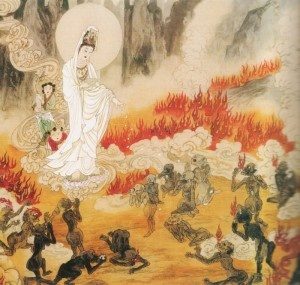 Kanzeon, the bodhisattva of compassion and the hungry spirits
The hungry ghosts, or 'gaki' in Buddhist mythology, are creatures living a condition of deep suffering due to their behaviour led by ignorance and greed. They are usually depicted with small necks and mouths, and large bellies, representing their greedy desire that is the cause of their rebirth in such condition of perpetual, unquenchable hunger. The hungry ghosts are a symbol for the ever unsatisfied state of mind that we all experience.
During the ceremony we conjure up the hungry ghosts, as well as the darker, unknown regions of our psyche, bringing them to light. We offer them food and chants as a spiritual nourishment so that they can be satiated and liberated from their condition.
This ceremony has its foundation in the Bodhisattva vow to help all sentient beings, and, in addition to liberating the hungry ghosts, has the purpose of dispelling regrets and tensions related to unresolved situations that bind us to the past.
(from the Centro Zen Anshin website)
Read here the text of the Gate of Sweet Nectar as used by the Zen Peacemakers.
The Gate of Sweet Nectar – Invocation
"Calling out to hungry hearts
Everywhere through endless time,
You who wander, you who thirst,
I offer you this bodhi mind.
Calling out to hungry spirits,
Everywhere through endless time,
Calling out to hungry hearts
All the lost and the left behind,
Gather round and share this meal,
Your joy and your sorrow
I make mine."
The invocation of the Gate of Sweet Nectar was composed by Krishna Das. See the video below: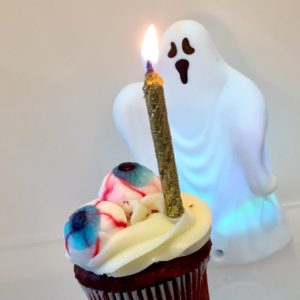 Contemporary Hungry Ghost