The Universe Wants You To Succeed !
Workshop with Mariola Wereszka
4 and 5 May 2019
Whatever you want to create, do or be in your life you can do it the hard way or the joyful way.
The hard way is fighting reality, pushing and exhausting yourself and others.
The joyful way is staying aligned with yourself, trusting life and opening to unknown possibilities.
So if you want to introduce important changes in your life in a joyful and successful way
this workshop is for you !
In the program:
Your starting point
Your dream and aim
Obstacles on the way (self sabotage, inner critic, old patterns)
Your plan and how to realize it in small steps
What do you gain:
"The Universe Wants You To Succeed" perspective
My best tools to stay integrated and thrive in this world
Clarity of your goals and the next steps to take
The motivation, inspiration and confidence necessary to start
Details
4 May, Saturday: 2 – 6pm, doors open at 1.30pm
5 May, Sunday: 10am – 2pm, doors open at 9.30am.
The workshop will be in English.
Address
Zen Sangha, Elyzeese Velden 10B, Ghent
Click here for directions
Participation fee
Zen Sangha members: 80 euro
Other participants: 100 euro
Sign up:
register at Zen Sangha: registratie@zensangha.be
After registering, make your correct payment to the Zen Sangha bank account:
IBAN: BE81 8901 5424 8724
BIC: VDSPBE91
Please indicate clearly 'your own name + workshop theuniversewantsyoutosucceed´
Only upon receiving your payment is your registration valid, which will be confirmed by mail.
Any questions or doubts? Contact Mariola: 0491 95 45 26 or info@theuniversewantsyoutosucceed.be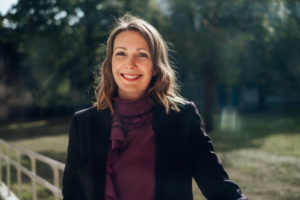 About Mariola:
For a big part of my life I studied and trained myself (MD in Applied Psychology, in Philosophy, post MD in Psychodynamic Psychotherapy) and then I was a psychotherapist and did trainings. In parallel I started practicing zen meditation and serving as a staff member of The Auschwitz Bearing Witness Retreat and Ravensbrück Retreat for Women.
In recent years I've used my professional background, my spiritual practice and my life experience to create "The Universe Wants You to Succeed!" Coaching Program. I am originally from Poland and I have lived and worked in Paris, Massachusetts U.S. and now in Belgium.
More info: www.theuniversewantsyoutosucceed.be
*