BEARING WITNESS
TO THE PRISON CAMPS OF THE FINNISH CIVIL WAR OF 1918 RETREAT
Finland, July 2nd – 5th 2019
with Frank Roshi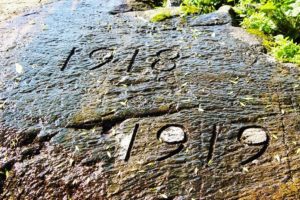 From July 2nd – 5th 2019, we'll come together—from different countries, cultures, and religions—in Helsinki, the capital of Finland. From there we will proceed to different locations where the first concentration camps in Europe were established during the Finnish Civil War in 1918. This retreat in the spirit of the Three Tenets of the Zen Peacemakers is organized by the local affiliate group Peacemakers Finland to Bear Witness to the dreadful past, which is a largely untold part of the history of this peaceful country, and how it affected us all.
Read here more about this retreat
Schedule: July 2nd – 5th 2019
Main location: Helsinki, Finland
Participation fee: early bird price before May 15th €295 (Price after May 15th €345)
Information: peacemakersfinland@gmail.com
Zen teacher Frank De Waele Roshi will be the Spiritual Director of the retreat.